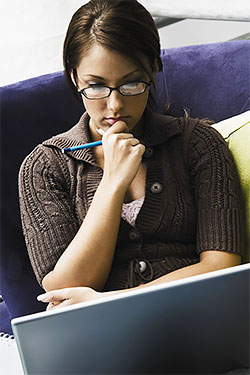 Norton School online courses make the world your classroom! From the comfort of your own home or office, you can participate in a wide range of Norton School online lymphedema training offerings. For the busy lymphedema therapy therapist, healthcare professional, patient, or supportive family member who is searching for flexible lymphedema schools and programs, online courses may be the only practical way to benefit from the Norton School's rich curricula without having to take time off from work or bear travel and accommodation costs.
Norton School online lymphedema courses are developed to the School's highest educational standards and contain much of the same specialized content found in our physical classroom courses. We are often asked by lymphedema therapy professionals, patients, and supportive family members for more diverse course offerings. However, these same individuals are rarely able to travel to the physical classroom courses because specific locations and dates conflict with their busy schedules.
Norton School online courses offer greater course variety, lower costs to the student, and far greater flexibility – courses can be taken anytime, anywhere. Additionally, because students have access to course content for a month after registration, they are able to review what they have learned as many times as they want, something that would be nearly impossible with the physical classroom format.