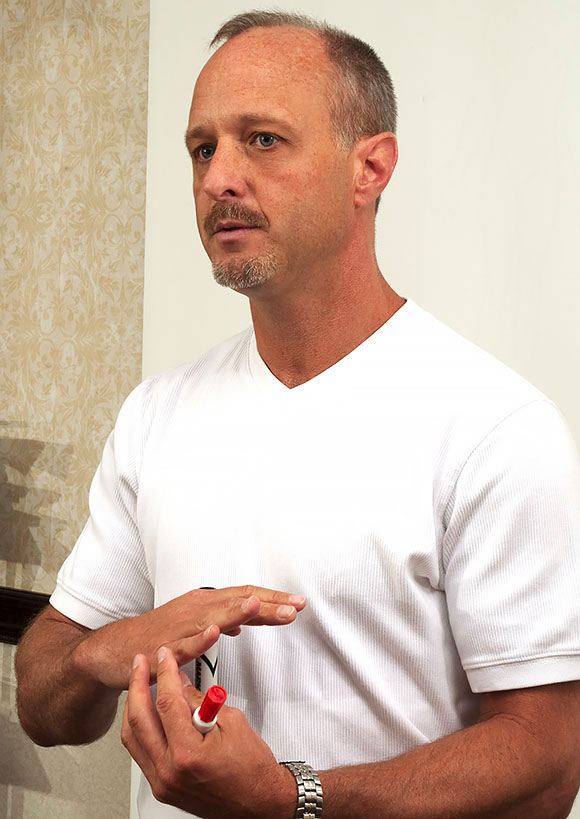 Steve Norton, Founder
The Norton School of Lymphatic Therapy is the premier educational institution for training medical doctors, physical therapists, physical therapist assistants, occupational therapists, certified occupational therapy assistants, speech-language pathologists, nurses, doctors of osteopathy, certified athletic trainers, chiropractors, and massage therapists to become experts in the treatment of pathologies related to the lymphatic system. Taught by the finest and most experienced faculty in the field, Norton School students receive thorough and rigorous training in the Foeldi Method of Complete Decongestive Therapy (CDT), the therapeutic system regarded as the "Gold Standard" for the treatment of lymphedema by the International Society of Lymphology (ISL). Students become qualified to treat lymphedema (both primary and secondary), lipedema, phlebo-lymphostatic edema, chronic venous insufficiencies, and post traumatic edema. Additionally, as graduates fully certified in the treatment of lymphedema, Norton School alumni are eligible to sit for the Lymphology Association of North America (LANA®) Examination® for lymphedema specialists.
Founded by Steve Norton, Complete Decongestive Therapy Instructor, Certified Lymphedema Therapist (CLT), and renowned authority in the field of lymphedema therapy, the Norton School offers lymphatic massage therapy certification courses throughout the United States and Canada within prestigious hospital and out-patient clinical settings.
As an approved lymphedema school and Continuing Education Provider with the American Occupational Therapy Association (AOTA), the Florida Physical Therapy Association (FPTA), and the National Certification Board of Therapeutic Massage and Bodywork (NCBTMB), the Norton School also offers advanced-level programs and specialized workshops to assist the practicing lymphedema clinician in maintaining theoretical and practical expertise in the evolving field of lymphedema management.
Lymphology is a vastly under-studied area of medical specialization. As such, lymphedema is one of the most commonly misdiagnosed and under-treated comorbidities associated with cancer treatment and survivorship. The mission of the Norton School is to fill these voids with current research-based and empirically-derived lesson plans. This information is delivered via a superior quality educational model instructed by the finest and most experienced faculty specialists in the United States.
It is our firm belief that lymphedema, and other pathologies that involve uncontrolled swelling, can and should be safely treated following accurate diagnosis using specialized therapeutic techniques. The technique of therapy that creates the core of this regimen is the Foeldi Method of Complete Decongestive Therapy. CDT was imported into the United States from the Foeldi Clinic, Special Clinic for Lymphology, in Hinterzarten, Germany.
The Norton School's primary instructors, assistant instructors, and faculty lecturers are highly experienced clinicians practicing in some of the finest medical institutions in the United States. These unique individuals constitute some of the most accomplished and well-regarded names in the field of lymphedema management. Each faculty member has been appointed as instructor only after extensive investment in clinical practice, completion of a thorough internship with the school's Instructors Training System, and an in-depth peer review process. These rigorous standards have ensured the highest quality programming possible. The curriculum is constantly enriched and expanded by the school's executive director, medical director, faculty instructors, and medical advisors, who collectively represent a wide range of physical, occupational, and massage therapy perspectives.
As Executive Director, Steve Norton is present for and instructs portions of every training course. He remains committed to the delivery of an unaltered, uniform educational system regardless of location, class size, or participant background. Additionally, as part of the school's enduring commitment to its alumni, Steve and the Norton School faculty are available to consult with practicing lymphedema therapists on challenging patient cases, reimbursement issues, and successful business practices.